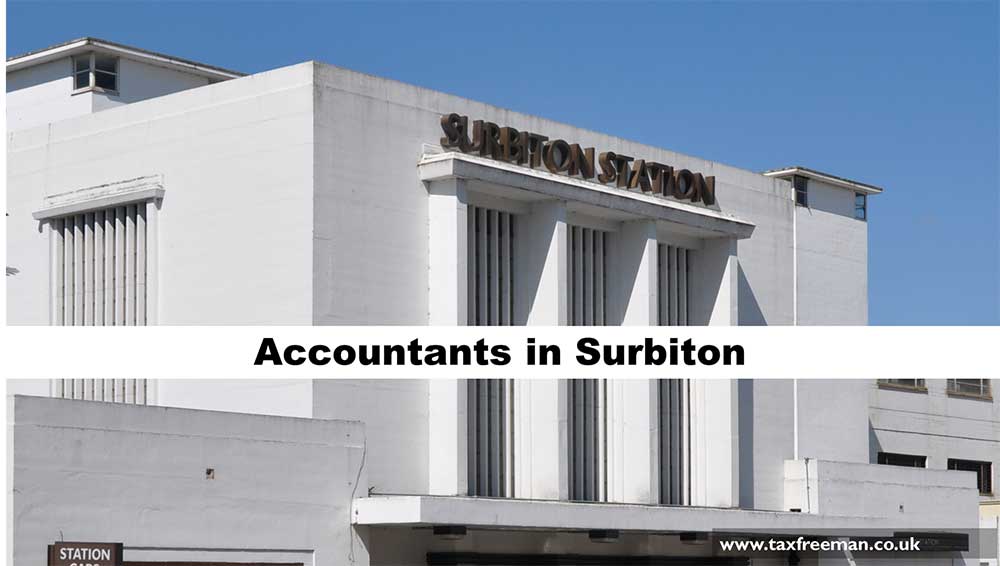 Many small businesses started out being very profitable but still, they failed within five years of operation. According to the Office for National Statistics (ONS), small business survival rates are usually quite high in the first year, typically over 90%.
Fast-forward five years, only about 40% of those small businesses still trades.
Of course, there are many reasons why small businesses fail. These reasons range from poor management; inadequate business planning; insufficient capital, etc.
However, the most common reason for failure is a lack of expert advice in critical areas of your business that should have been sort earlier to run a successful business.
An expert accountant would provide invaluable advice at the start of your new business. This enables you as a new business owner to avoid the common problems faced by new entrepreneurs such as overtrading, poor staffing, getting taxes right, and dealing with HMRC generally.

We want you to succeed! Why not use a firm of qualified accountants, like TaxFreeman Accountants. We can provide you with the necessary technical business model, accounting and tax savings advice that would set your business on a growth path, helping you to avoid the many pitfalls faced by micro and small businesses.
TaxFreeman Accountants concentrates on the small business sector providing certified professional accountancy services to include accounts preparation, tax expert, bookkeeping and payroll all done in your local area.
How Will We Help?
A specialist bookkeeper, accountant or tax expert will work closely with you and keep you on track with all your taxation payments, tax due dates and accounts submissions.
You will be assigned a member of our team at the point of contact. Your personal accountant will deal with any queries that you may have.
Areas we serve
We have served the local community for over 15 years. Whether you search for accountants in Surbiton, accountants in Kingston Upon Thames, accountants in New Malden, accountants in Richmond Upon Thames, we are happy to help you grow your business or save on taxes. Use the ultimate local TaxFreeman Accountants and get the same benefits as the big businesses in your industry.
Let us help you.
Refunds on tax, tax rebates, tax liability issues and claims can be assessed on your behalf and submitted using advance accounting software through to HMRC online taxation service.
We do more for you than just compiling year-end figures.
As accountants, we do more for you than you expect. The success of your business is the success of our business. Compiling and submitting your year-end accounts is a very small part of our job. Taxfreeman accountants can help you, as the small business owner, with a number of other administrative and business duties. We can help you with:
Need to register your business for VAT, Corporation Tax, PAYE, etc.? We can do the registrations for you.
Set up and run payroll including RTI? We can set up and run the company's payroll for you, plus ensure that you are compliant with the new RTI rules.
Bookkeeping is a necessary part of running the business. Let us perform the Bookkeeping and accounting function of your business.
It can be a nightmare dealing with HMRC sometimes. We enjoy dealing with Companies House and HMRC on your behalf. All correspondence from the relevant government authorities will be dealt with and communicated to you.
We provide all the expert tax advice that you may need to help you with planning and minimising tax liability.
Claiming tax refunds or getting allowable tax back on your business due to your business.
Providing Dividend administration advice (making sure your business can legally pay dividends.
Help with your rental income or landlord tax return
Providing professional references, where necessary, for you (references may be needed by your bank, government agencies or other companies).
Get in touch with TaxFreeman Accountants today.
P.s.
Psst, New Entrepreneurs. If there is a possibility of you starting your own business or self-employment at some point in the near future, or if you are operating an existing business and have tax, accounting or payroll questions your financial advisor cannot answer, we would like to hear from you. Get in touch today!
Contact us if you are searching for a local accountant in the following areas:
Accountants in New Malden
Accountants in Worcester park
Accountants in Teddington
Accountants in Twickenham
Accountants in East Molesey
Accountants in Twickenham
Accountants in Richmond Upon Thames
Accountant in Hampton
It is a very quick drive if you want to personally meet us at our office.